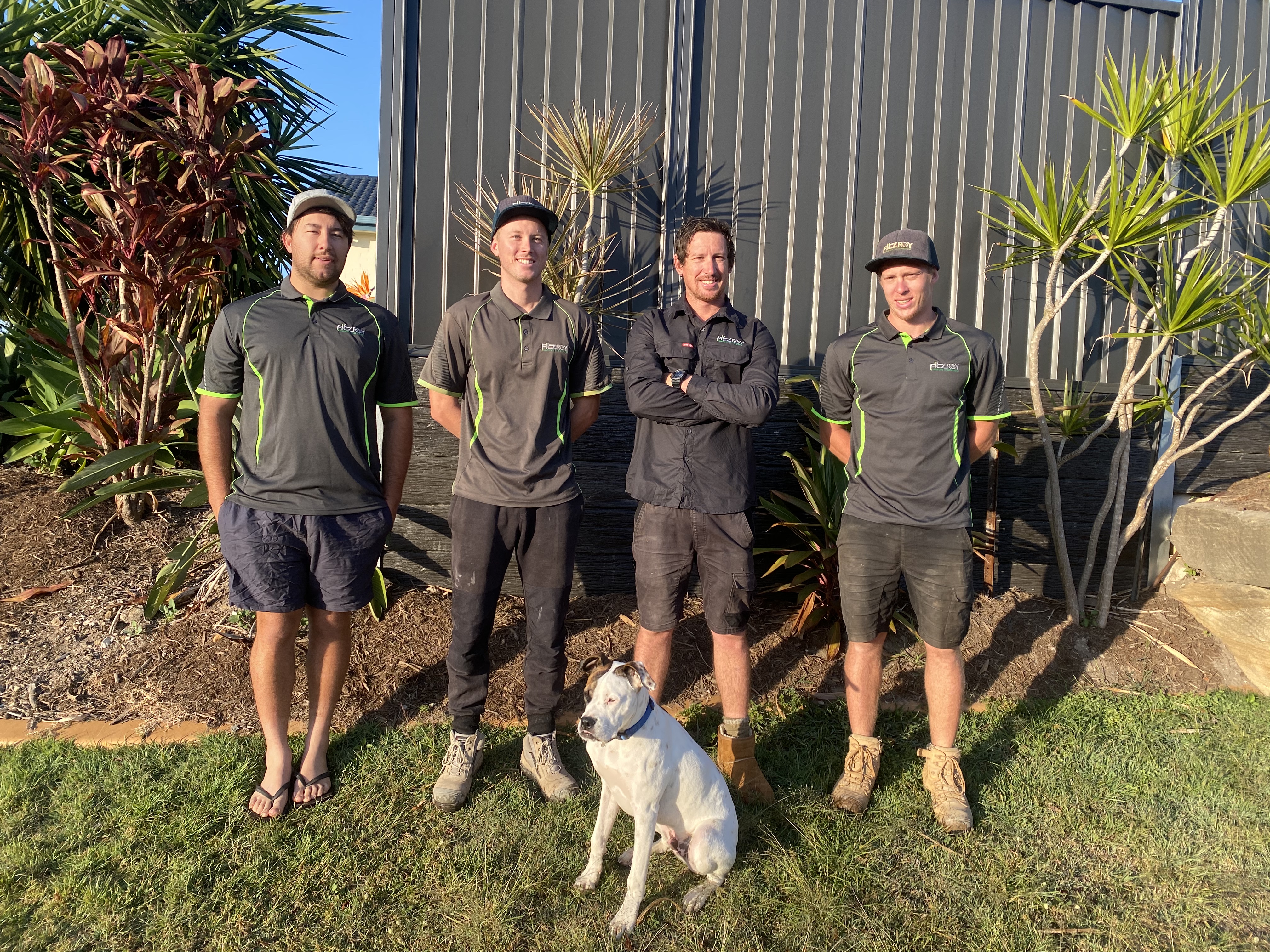 About Our Team
Fitzroy Landscape Constructions is a professional family owned and operated business. We service the Gold Coast and Brisbane areas and have a reputation for excellent workmanship, innovation, and creativity. We undertake all components of landscape building and outdoor renovations including timber structures, concreting, retaining walls, pool tiling and fencing, stonework, turfing, water features, and soft landscape design.
For professional landscaping and service you can count on contact us at Fitzroy Landscape Constructions
Passionate
Our business has been formed to combine our passion for landscaping and design and to create beautiful landscapes for our customers. We have been involved in domestic and commercial landscaping in many forms for the past twelve years.
Experienced
We combine our expert knowledge and experience with modern design techniques and machinery to create aesthetic landscapes for homes and businesses.
Professional
Fitzroy Landscape Constructions consists of a highly trained team of experts. We are friendly, professional and organised. We are QBBC certified and fully insured for your peace of mind. Our QBCC No is 15061403.
For all your landscaping needs
Family Owned & Operated
Fitzroy Landscape Constructions provide personalised service and care to businesses and home owners on the Gold Coast and Brisbane, and all areas in between. The owner of the business will personally meet you onsite and carry out all aspects of your project from start to finish. We work with you from design stage until completion, and keep you updated on your progress at every step of your project. Our team pride ourselves on being a family run business.
Our team is highly trained in all aspects of landscaping and our service and advice is unmatched. We are known for our integrity and quality workmanship.
Our planning expertise saves you time and money. No job is too big or too small and we offer professional results at affordable prices. We have pride in our workmanship and with 12 years of experience in the industry, we have are renowned for our honesty and reliability.